About Us
Salon Hours:
Tuesday/Thursday: 10:30am - 7pm
Wednesday/Friday: 10:30am - 6pm
Saturday: 9am - 4pm

Located in Oakville, Ontario, our creative hair salon offers colour/colour correction, Great Lengths® hair extensions and hair straightening (Japanese, Lasio Keratin-Infused Treatment, Liquid Keratin & Brazilian Blowout). We are committed to bringing our clients, the latest technological advances in hair colour, extensions and straightening.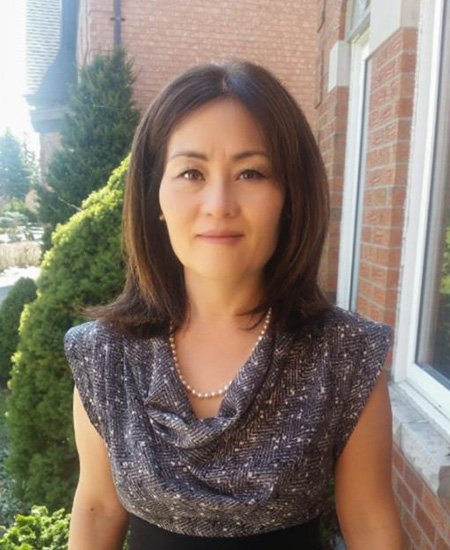 ERIKA BABAYAN

Erika has join the team of Colour Addiction in March 2016. She has been a hairstylist for over 10 years. Erika is trained stylist in ladies' as well as men's cutting, colours, highlights, up-dos and braids. She is educated in Schwarzkopf and took a course of the latest highlight technique; Balayage Ombre.
Sam Stalteri
Salon Director
Sam the Salon Director, is a skilled and experienced colour technician. 25+ years experience, Sam started his career in Yorkville training under one of the top hairstylists in Toronto, Paul Pecorella. Sam specializes in Colour/Colour Correction, Japanese Hair Straightening, Great Lengths® Hair Extensions, Brazilian Blowout and Keratin Treatments. Sam has trained extensively with the latest techniques and products in cutting, colouring and styling.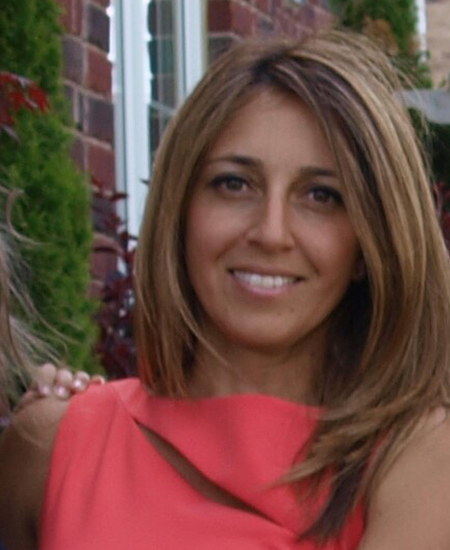 Laura Lostritto

Laura has been in the industry for 22+ years. Laura provides the finest cuts, colours, highlights and she specializes in updos for special occasions. Laura is trained and educated in Schwarzkopf, L'Oreal, Redken and I.C.O.N. products.
Services
Extensions
Great Lengths® is an unparalleled extension system that has changed the worldwide definition of hair design, it will make your desire for thicker, longer, more beautiful hair a reality. Great Lengths has patented its technology for the application of 100% human hair strands, this revolutionary system will harmonize beautifully with your natural strands without ever displaying the visible telltale signs associated with other extension systems.
Straightening
Colour Addiction now offers you more options for taming curly/frizzy hair, book an appointment today so we can recommend a treatment best for you.

Japanese Hair Straightening: Thermal Reconditioning system is a chemical process that will transform curly/wavy/frizzy hair into straight, shiny hair with little to no work required at home. This permanent method of hair straightening will leave your hair naturally smooth and silky.

Liquid Keratin Professional Restorative Smoothing Treatment is an exclusive new certified Formaldehyde & Aldehyde free system developed to promote hair straightening, smoothing and relaxing waves while repairing damage caused from other chemical processes.
Colour
The rules have been broken. Forget about those frosted tips and flat colour. Hair colour is like fashion; the mixing and melding of colours and textures, from subtle to the dramatic. Our talented Colour Addiction stylists can take your hair colour to heights you've only imagined. Schedule a consultation today with one of our talented stylists and let them unleash your addiction.
Solve hair breakage with Olaplex. Everyone knows that colouring the hair can be a damaging process. That was true... Until now. Allow me to introduce you Olaplex. A revolutionary new product that protects and improves the health of the hair during processing.
Colour Menu
Colour

Retouch - $70+
New Colour - $85+
New Colour Long Hair - $100+
Colour Change - $125+
Double Process - $120+
Toner / Gloss - $60+
Men's Colour - $55+
Colour Correction, Balayage, Ombre and All Over Colour Bleaching + Consultation Quote & Deposit Required
Highlights

Crown - $60+
Partial - $100+
Full Highlights - $140+
Toners (with a Highlight Service) - $30+
Inquire about a package price for a specific combination you are interested in of our services.
Treatment
Keratin - $300+
Chemical Retexturing - $225+
Japanese Hair Straightening - $350+
Conditioning Treatment - $20+
OlaPlex - $35+
Hair Extensions
8" from - $250+ a bundle
12" from - $270+ a bundle
16" from - $285+ a bundle
20" from - $300+ a bundle
24" from - $360+ a bundle
Approx. 4 bundles for a full head
Hair Extension Removal
First Hour - $100+
Each Additional Hour - $50+
HST not included in prices
Service Recommendation
At Colour Addition, on our menu + symbol equals we recommend each client request a consultation quote prior to receiving their service as pricing varies depending on the individual client and their hair needs. We respectfully request at least 48 hours notice for cancellations so the time we set aside for you can be rebooked. Haircut, Blow Dry & Styling not included in Colour & Highlight pricing. All pricing subject to HST.
Location:
518 Postridge Drive
Oakville, Ontario
L6H 7T2
Salon Hours:
Tuesday/Thursday: 10:30am - 7pm
Wednesday/Friday: 10:30am - 6pm
Saturday: 9am - 4pm
Phone:
905-257-7427
Email:
colouraddictionsalon@gmail.com